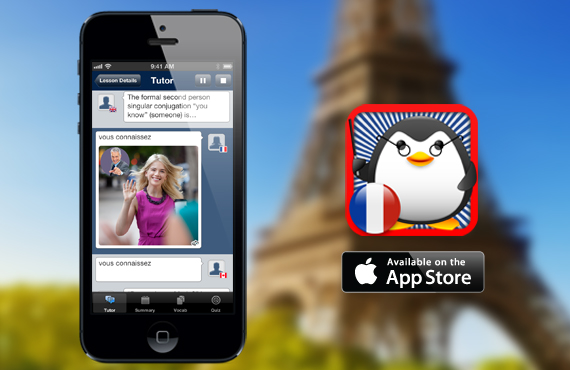 iStart French is a unique app that will teach you French using a highly effective tutor-based approach.
iStart French is designed for beginner-level learners of French. Based on Mirai Language Systems' widely acclaimed tutor-based methodology, it contains over 7 hours of full audio course content. Unlike most other French language apps which just have lists of vocabulary or flashcards, this app actually teaches you the basics of French — grammar, pronunciation, and the usage of words — using an effective and clear system which you will thoroughly enjoy! There is simply no better way of learning French!

iStart French contains:
50 bite-sized lessons
clear visual and audio tutoring
two native French narrators (a woman from France and a man from Canada)
detailed grammar explanations in English
an innovative interface and easy-to-use interface
text moves in sync with audio to help you learn
thousands of audio files to help you understand
hundreds of pictures to help you remember words
flashcards for all words covered
fun quizzes for each lesson to check your progress
search function for all words in the course
create your own vocabulary lists easily
collect motivation badges as you progress
Each lesson builds on what was learned in previous lessons, enabling you to make gradual and consistent progress. Everything is explained in great detail, giving you confidence and mastery of the material. While designed for absolute beginners, this app is also great for those who have learned French before, and need a quick refresher course.
This app is based on the very best in language learning methodology. Over a million language learners are using apps designed by Mirai Language Systems.
There is no other app like this on the App Store!
Get this great app now!